Hibiscus
This is a common plant and drink (jamaica) throughout the Yucatan (and world). I had known it as a hot tea when living in the United States, but since landing in Mexico I have come to love the tart ice cold beverage served in almost every restaurant.
How to Make Concentrate: It's easiest to make a liter of unsweetened concentrate and then make 2 or more liters of sweetened drink later.
Ingredients: 1 ½ liter of filtered water ¾ cup of hibiscus flowers.
Method:
1. Add the water and hibiscus flowers (about 1 handful) to a big enough saucepot.
2. Bring to a roiling boil and then turn off.
3. Once cooled filter through a fine-mesh strainer and store in the fridge in an airtight jar until ready to use. Note: I do not recommend adding sugar to your concentrate. It will last a long time in the fridge without sugar. (This recipe is easily doubled for big parties.)
How to make the Drink:
Ingredients:
1 cup of concentrate
2 T (or more) sugar of choice
1 liter of filtered water Ice
Method:
1. In a 1-liter glass pitcher measure out 1 cup of concentrate, add your desired amount of sugar and stir well.
2. If your sugar is not dissolving you can heat the concentrate and sugar slightly in a small saucepan until it does.
3. Cover the concentrate with 1 liter of water and serve over ice. (this recipe is easily doubled or tripled for big parties.)
Sour Orange:
If you've been reading along, you already know how great sour orange is for it's iron and vitamin content. This also happens to be the easiest juice on today's list. I have a tree in front of my house and if I get a last-minute visitor it's easy to harvest a couple of ripe fruits and have this drink ready in less than 5 minutes.
Ingredients:
2 sour oranges
1 T agave (or sugar of choice)
1 liter of waterIce
Prepare the Drink:
1. Cut the sour oranges in the middle and squeeze into a 1-liter glass jug, careful about removing the seeds. 2. Add the agave or sugar of choice and 1 liter of water.3. Stir to combine and serve in a cup over ice.
Horchata:
This is the sweetest drink I make and a real treat when I bring it to the table. Of course you can buy this concentrate in almost every store throughout the Yucatan, but if you have an adventurous soul you may consider making it from scratch. It is not a hard recipe, but it takes a day of forethought to soak your ingredients.
Concentrate Ingredients:
1 cup rice
½ cup almonds
1 cinnamon stick
Drink Ingredients:
1 cup sugar (or less or more depending on preference)
1 t vanilla
1 liter of filtered water.
Prepare the Drink:
1. Soak the rice, almonds, and cinnamon in a bowl of clean water overnight.
2. Drain the water from the rice mixture and blend with the sugar and 2-3 cups of fresh filtered water.
3. Once the mixture is very smooth and all the rice is blended filter through a fine mesh strainer into a large glass jug.
4. Add the vanilla, sugar and 1 liter of filtered water5. Serve in a cup over ice.
**If you choose to partake in adult holiday beverages I suggest a bit of tequila in any of the above.
Article and most photos by Nik Jameson
Nik Jameson's Favorite Party Drinks
With Or WIthout Alcohol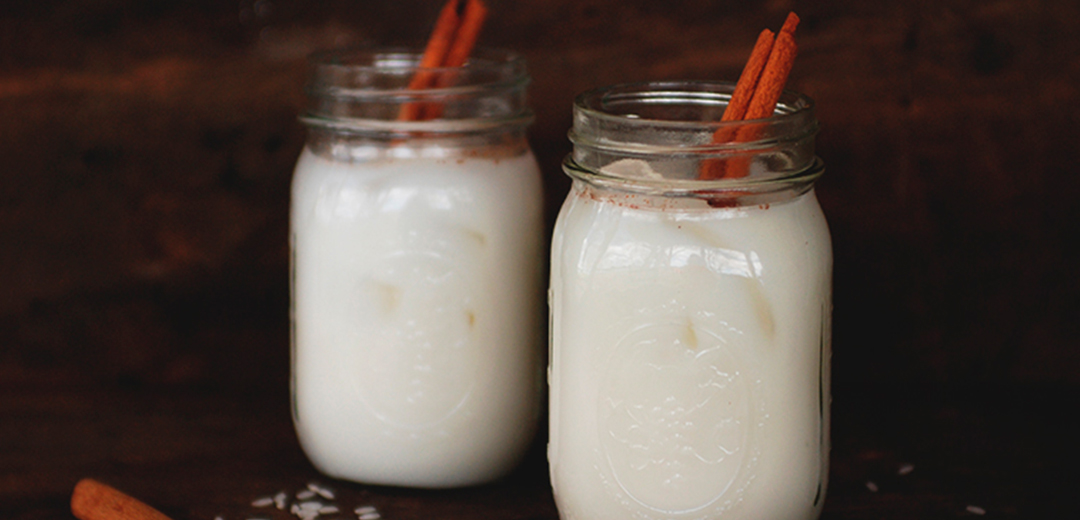 I look around and can't believe it's the middle of November and the last two weeks have flown by. Now that the holiday party season is going to be in full swing, it's time to get the table ready. With all the main-dish and side-dish recipe compilations going around, I got the idea to do my own recipe list but with the most forgotten party necessity. The drinks!
3 of my favorite Aguas de Temporada
Hibiscus (jamaica) Juice
Sour Orange Juice
Horchata (from scratch)
My recipes are low sugar versions, most that you get in restaurants or from the store will be much higher in sugar. You can use your best personal judgment on how much sugar you would like to add.