Difference Between Day of the Dead &Hanal Pixan in Yucatan
Article written by Stephanie Carmon The Day of the Dead is my favorite Mexican holiday. As a child I always loved Halloween and have had a cautious curiosity for anything from the world beyond. I love huge – possibly haunted – mansions and as anyone can see from my MID CityBeat Instagram feed, I have a fascination with century old houses that have been abandoned and left to the whim of the elements. Since living in Merida, I have been able to witness the deep connection Yucatecans have to this special time of year honoring the souls of their departed loved ones. One of the things that I have always admired about Yucatecans is that they keep many of their traditions alive by believing, practicing and teaching their children about them. They don't just go through the motions; they truly pay attention to detail and live the experience. As this time of year draws near once again and the country begins to buzz with calaveras, pan de muerto and Facebook Day of the Dead events, I began wondering about how this tradition got started in Mexico and my inquiring mind thought, "What is the difference between the Day of the Dead in other parts of Mexico and Hanal Pixan which is celebrated here in Yucatan? " I decided to call my friend Diosse, who had invited my son and me to her house with her family last year on the 1st of November to share a pib, the traditional tamale of Hanal Pixan. She works at the university UADY and connected me with a professor of Mayan studies who then pointed me in the direction of the online archives. Below: A Wonderful short film made by Yucatecan filmmaker Miguel Ventura Herrera "el Pib" about Hanal Pixan
Neek 'Ich Casa del Agua Maya-Mexica Holistic Spa Experience In Merida
About a month ago, I was invited to experience Neek Ich Casa del Agua . It is located in a colonial home on Calle 66 between 59 and 61 and was told it was a unique concept of spa and to bring my swimming suit. As I walked through the doors, I was greeted by a young woman in a white long dress and I could smell the faint aroma of burning copal, a prehispanic resin used to cleanse the body and spirit. We entered into the second room, the red room, I was served ginger tea and they sat me down and explained that this Casa del Agua, House of Water which is a holistic experience based on Mayan-Mexica traditional medicine, sanctifying baths and the importance of the elements. Neek means seed and Ich means eye in Maya. So the name Neek 'Ich means iris or seed of the eye. The function of the seed of the eye in Mayan culture is to control the amount of light that makes vision possible. Neek Ich bases its philosophy on the shamanic teaching of principals and values that allows us to understand that everything is interrelated--from the spiritual to the physical and biological--shaping the unity between humanity and the natural world. Therefore this spa offers much more than just relaxing physical treatments, it invokes the healing power of water. It heals from the inside out.
"Resistencia"A Social Exhibition SoHo Galleries
On September 28th at 7:30pm SoHo Galleries, Calle 60 between 43 and 41 in the Centro of Merida, Yucatan, will be presenting "Resistance" A Sociocultural Exhibition. This will be a special night where Cuban artists come together to explore their creative interpretation of resistance to the social and political injustices faced by so many. They touch on topics of love, gender equality, race as well as the laws and prejudices that keep people mentally and emotionally shackled. SoHo Galleries is at the cutting edge of art and culture and this exhibit will convey each artist's vision of confronting the grievances they have faced in their own lives in Cuba. While this exhibit features all Cuban artists, the theme of resistance is one we are all familiar with through our own personal struggles or by being witness to universal human experience of iniquity and abuse. It also seems to be quite timely because on September 19-21 the World Peace Summit will be held in Merida. Many of the world's leaders in peace and justice will be gathering here in an effort to continue the movement against repression and exploitation. The exhibit at SoHo will be a powerful interpretation of how the human spirit will not be defeated by intolerance.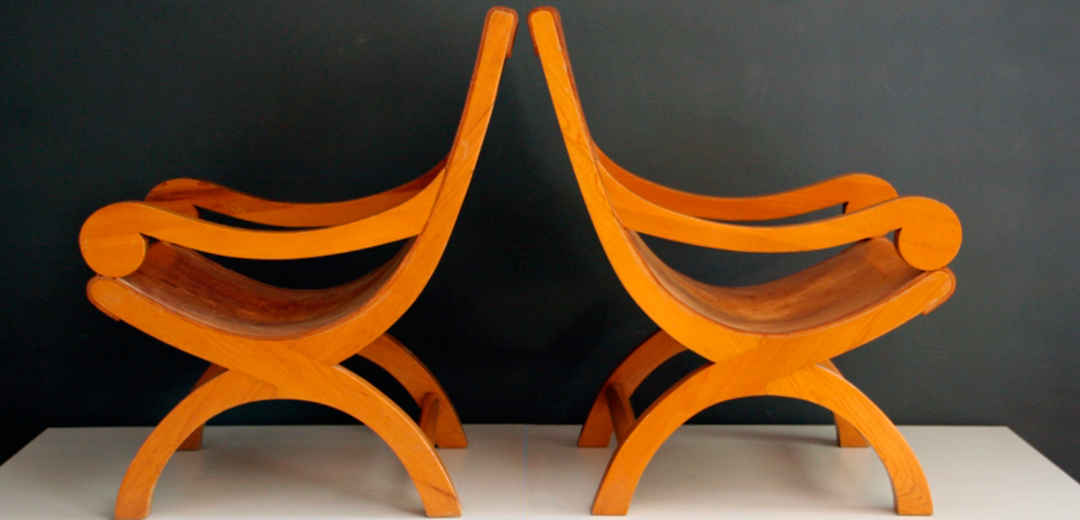 Casa Mo Furniture Gallery and Store: Restoring Cultural Gems of the Mexican Modern Art Movement
This week I had the pleasure to meet Alfredo who has recently moved to Merida from Mexico City. He has a fascinating new furniture store, located on Calle 52 between 41 and 43, called Casa Mo. Although he sells fully functional furniture, I realized right away that this store is more of a gallery for fantastic pieces of Mexican modern art, hence the name Casa Mo. Alfredo has a passion for furniture from the mid-20th Century during the boom of Modernism in Mexico City. He has dedicated the last few years to collecting original designer pieces from celebrated architects and designers of the time. As you walk into the extensive showroom it seems as if you are walking back in time to the 40''s, 50's, 60's, or 70's. You see the various pieces with their sleek, straight lines and smooth, shiny surfaces characteristic of modern furniture. The Modern Mexican style was also inspired by Mexican artisans so you will see subtle usage of wicker, or palm as well as woven patterns, and details in turquoise or bronze.