5 great Places to eat breakfast in centro
A couple of weeks ago, team MID CityBeat went on the town to check out some breakfast hot spots frequented by locals and foreigners alike. Here are five places that we believe warrant a shout out.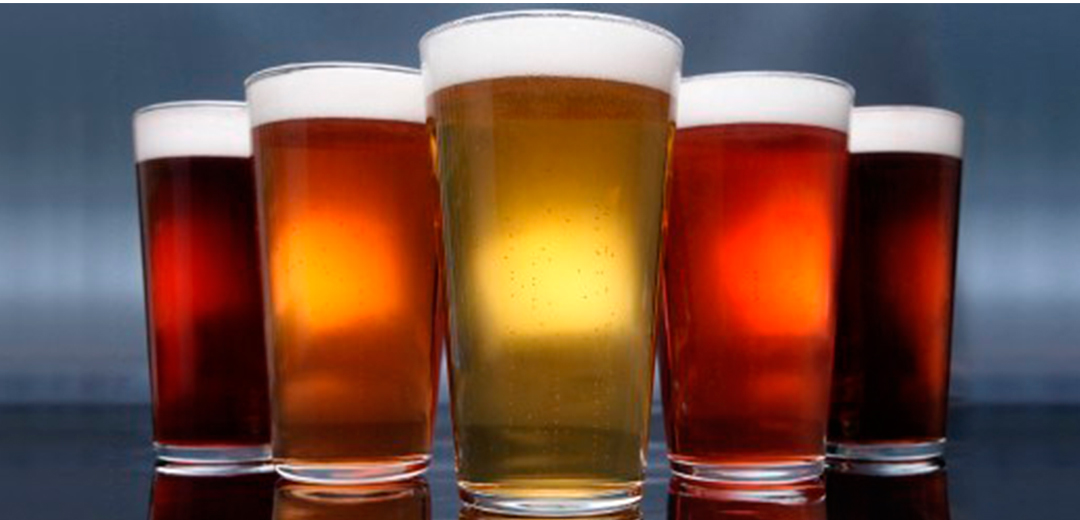 Yucatecan Craft Beer: Ceiba, Thodes Ale, Alux
About four months ago, I decided to finally try the new restaurant I had seen open up on Calle 60 and 49 called La Linda Merida. It is a place that I was curious about, I had passed by a hundred times on my endless walks through the Centro. The restaurant front is all glass so you can see everything inside from the street and there is an intriguingly peculiar pink and blue mural on the back wall that always caught my eye. So, one Friday evening I had no plans and decided to pop in.As I sat down, I realized—to my delight—that they had 3 micro beers on tap. I know for many living in other parts of Mexico or abroad, having microbrews available or on tap is common; however, apart from restaurants and a few select stores that sell bottled imported beers, Merida´s own craft brew scene has just fairly recently started to emerge. I decided to try one of their beers on tap called Gitana which is an extra pale ale. I was pleasantly surprised to taste a real hoppy full flavored ale. Needless to say, I had found my new Friday night happy hour spot. As I continued to talk with the young, friendly and laid back bartenders, I asked about the craft beer scene in Merida. They told me about several budding microbrews, many started in the spare room of their houses. Thus started my hunt for great beers, brewed right here in Yucatan. Cerveza Ceiba Founded in 2012 and named after the noble Ceiba tree native to Yucatan, Cerveza Ceiba is one of the oldest established craft beer companies in the region. It was started by Carlos A. Jaime who wanted to bring back to Yucatan a sense of pride in a great beer from the region. Since 1886 the state of Yucatan was a national leader in the beer industry with the Gran Cerveceria Yucateca that later merged with Grupo Modelo. However, in 2002 the corporate brewery left Yucatan and left the local beer lovers with nostalgic memories for the state´s rich beer culture. Jaime made it his mission to return Yucatan to its former brew glory. He traveled extensively to learn about craft beers and decided to turn his mattress factory into a microbrewery located in Garcia Gineres. Many of the staff, mostly women, from the mattress company stayed on to learn the new craft of beer making. As I got a guided tour of the brewery from Jaime's son Carlos, I saw women fast at work labeling bottles and doing different duties. It is very much a family business with a local feel. Staying true to his goal of making a craft beer the locals would be proud of and drink, Jaime tried to find a balance of tastes that suit Yucatecans who are not very accustomed to drinking hoppy brews. Even their hoppiest brew, India Pale Ale, has just a slight bitterness making it more palatable to the locals. Ceiba beers tend to be more of a malt based beer which makes them less bitter and gently sweet. They use all certified organic hops and malts imported from Belgium and England. Their beers include a Golden Ale, Amber Ale, Stout, Light Ale, Hefeweizen Citrus, India Pale Ale and their seasonal Christmas beer Navideña which is a chocolate bock. You can find Ceiba in almost all restaurants in Merida as well as craft beer stores such as Beerbox, Beer company, and Raices. They are also widely distributed in several other Mexican states.
Yucatecan Craft Beer: Ciudad Blanca, Cuerno del Toro, Patito​
A Culinary Treat: Chef Stefano Marcelletti and Chef Moises Ruiz dazzled the palate with Sapore di Mare
Wednesday evening August 15th, I ventured out of the Centro towards the north end of town to Oliva Patio restaurant for the Sapore di Mare, flavor of the sea, menu and wine tasting. I am a fan of Italian/Mexican Chef Stefano Marcelletti who has three restaurants in Merida: Oliva Kitchen, Oliva Enoteca, Oliva Patio and just opened another in Baja California: Oliva al Mare. His restaurants are a fine dining Italian culinary experience. I frequent Oliva Enoteca; it is about a 10-minute walk from my house and a favorite dinner spot for pretty much anyone living in Centro. However, I had only been to Oliva Patio once before, about a year and a half ago, with a large group of friends where I clearly remember enjoying grilled octopus and a carefree amount of vino tinto. We stayed late into the night, losing ourselves in the light of the flickering candles and absorbed in our animated—and modestly scandalous—conversation. It was a memorable night, one of those where while reminiscing you can hear Dean Martin playing in the background music of your imagination. Needless to say, being invited back for Wednesday night's menu tasting was a real treat and an event I didn't want to miss. My friend and I got there around 7:30 pm, a bit early for Yucatecan dine out standards, so we were the first ones to enjoy the menu tasting. Other guests started trickling in around 8:30-9pm. The interior and patio is an elegant and contemporary masterpiece designed by architect Genner Gabriel Loria Salazar. In the indoor dining area, there is a large window separating the kitchen from the dining room giving the diners the delight of watching the chefs and kitchen staff in action. The evening featured a five-course seafood menu and wine pairing elaborated by Chef Marcelletti as well as guest Chef Moises Ruiz from Guadalajara. The menu was alluring and didn't disappoint.