Great Finds in Fashion & Design
Couture designs by Aldrin Ayuso
Aldrin Ayuso is a Yucatecan fashion designer who just celebrated his 25th anniversary in the industry. His father was one of the pioneers in the guayabera industry and Aldrin has taken the guayabera to a whole new level. His guayaberas are worn by dignitaries, artists and anyone who has a taste for the finest quality of fabrics and designs. All guayaberas have unique designs and details that make each one special. He will tailor make any piece for his clients. Apart from the fantastic guayaberas, Aldrin also has a fabulous line of women's and men's fashion. If anyone follows me on social media, you have seen me in his dresses and accessories as Aldrin dresses me for all fun events out and about in town. His designs work for all body types and each piece can be taken in or let out right in the store. It's a great place to check out for your Christmas shopping. He has accessories, handbags, and both men and women's apparel.
Store located at Paseo 60 Calle 60 and 37 Centro de Merida
Open 11am to 10pm everyday
Instagram: https://www.instagram.com/aldrinayuso/?hl=en
IMOX Curated Boutique
Imox is a Mayan word that refers to all things hidden and secret. This boutique is trendy chic and one of Centro's highlight stores in the up and coming new Merida. It's innovative and contemporary sleek design and one of the most instagrammable shops in town. I's located in Lagala: 56 426 on Calle 56 between 47 and 49 and also has a cool cafe called Te Extraño Extraño so before or after heading up to the boutique you can stop in for an excellent coffee, pastry or light meal. They are a curated boutique where they house over 50 Mexican designers including Cynthia Buttenklepper, current Vogue winner Who's on Next Mexico and Jesús de la Garsa winner of Mexico designs by ELLE. Each designer is chosen specifically for their cutting edge fashion and quality. In IMOX you can find jewelry, scents, and some fantastic clothing designs for both men, women and some unisex. Shopping at IMOX is a sensorial experience where design, clothing and jewelry all come together. Very much on our list for great spots for Christmas gifts!
Hours:
Monday-Saturday 9am-6pm
Sunday 9am-4pm
Facebook: https://www.facebook.com/imoxboutique/
Instagram: https://www.instagram.com/imox__boutique/
B&G Atelier
In 2012 B&G Atelier is a shoe store and accessory store that opened its doors in Centro, Merida. However, when you walk in you quickly see it is an experience like no other. Owners Alicia Gamboa and Franz Bieri (Bieri & Gamboa) have created a brilliant space where past meeting the present and you can feel the heart and passion that goes into their store. Alicia is a master shoemaker who studied her craft in Switzerland. At B&G Atelier studio she combines modern design with the tradition of century-old craft and makes some very unique and stylish footwear. In the spirit of keeping true to the shoemaking craft, all machines and tools used to make the shoes are from the late 19th and early 20th Century. All materials are 100% Mexican and you can find shoes, sandals, bags, belts and various leather accessories. They even have several antique shoes on display so its as if you are in a shoemaking museum. It's a workshop that encourages artisans, especially women, to stop by and learn or share their craft as well. Now at B&G Atelier, you can also find a small jewelry workshop, Caravana Joyeria by Rosa Garduza. For a memorable gift, I would recommend stopping by B & G Atelier, its a unique and lovely experience.
Open Hours:
Tuesday to Friday 2:30pm-6:30pm
Caravana
I stopped by this incredibly alluring popup store that as you walk in you see free flowing tribal elegant clothing and bags. It is truly stops you in your path as you walk by and you just must go in. Started in 2009 in Tulum by Jacopo Janniello, Caravana was born out of Jacopo's love and fascination with ancestral art and Mayan culture. The clothing from Caravana are one size fits all and many are meant to be unisex. The feel garments allude a feeling of a celebration of soul, spirit and individual expression. You can find ponchos, dresses, jumpsuits and kaftans to vests, capes, tops, skirts and pants. They fit on all body types and are that type of clothing that anyone can make look sexy, artistic and super unique. It's located on Calle 55 #512 between 64 and 62. They will be here until the end of February so don't miss the opportunity to stop by. They also have an online store where there are more of their products available. Check below for the link.
Great outfits for Christmas posadas or New Year's Eve!
Open Hours: 11am to 7pm Everyday
Instagram; https://www.instagram.com/caravanaland/?hl=en
Online Store if you make a purchase here you will get 15% off https://www.caravana.land
Merida Pop-Up Location: Calle 55 #512 between 64 and 62
Great Finds in Home & Garden
2101 Muebles & Decor
2101 Muebles & Decor is a new furniture endeavor that started when many of the guests at Agua de Cienega Hotel were interested in buying the patio furniture. Agua de Cienega Hotel is a small hotel in the charming town of Hununma about 15 minutes from Sisal. I went out there with a friend a couple months ago and as many of the other guests, was admiring the furniture. He works with local artisans from Hunucma and they weld the chairs and then use various materials to weave the seat and back rest including leather, henequen among others. The "Silla Acapulco", in some of the photos below, with a Yucatecan touch has been very popular. They also do bar stools, outside dining chairs, loungers and will specially make any type of chair the customer can dream up. They will deliver all orders to Merida with a minimum order of three pieces. The pieces are very reasonably priced and with each purchase you are helping to support the local economy of Hunucma.
For more information:
Felix at 999 464 8057
Facebook: https://www.facebook.com/2101-muebles-decor-114725733240502/
Alus Interiores
I checked out Alus Interiores a while back when I was looking for some household decorations and doing research for MID CityBeat Home & Garden. This is a great find tucked away on the second floor in Plaza Marsella on Camara de Comercio Avenue. They are a store with various home decorations and furnishings from all over Mexico. They have artisan pieces, contemporary art, sculptures, flower pots, lamps, dining area pieces, textiles and other really cool home accessories to add character to your space. They bring in unique products and many pieces are one of a kind. The customer can even personalize or have custom made certain products. They are a great place for unique gift ideas! They also have an online store with many more options than can fit in the store.
Open Hours:
Monday to Friday 10am to 2pm and 4pm-8pm
Saturday: 11am to 3pm
Email: alus.interiores@gmail.com
Online store: https://www.kichink.com/stores/alus-interiores
Facebook: https://www.facebook.com/alusinterioresmid/
Instagram: https://www.instagram.com/alus.interiores/?igshid=17ihn4x8qiwis
MET Muebles en Tránsito (Furniture in Transit)
Muebles en Transito is a treasure chest of consignment and handmade furniture and home accessories. Owner Tiky has a superb eye and has collected several one of a kind pieces to put in the old warehouse she made into a shabby chic furniture and home accessories gallery store behind Soriana Balcones (Calle 60 #261-B, Col. Buenavista). It's a place you could get lost in and find accents you didn't even know you needed until you see it sitting in front of you in is grandeur. It is an eclectic mix of antiques, modern, contemporary and various styles. They have pieces for all rooms including children's beds and home decor. It's also an environmentally friendly way to spruce up your home or personal space. You can also find some of MET's consignment furniture on display as well at the Fundación de Artistas. In addition to the consignment and semi-new furniture they also restore and make some of their furniture as well this part of the business is called Metamorphosis. It's definitely worth checking out and maybe you'll find something to help spice up your home for the new year!
Open Hours
Monday to Friday 10am to 7pm
Saturday 10am to 5pm
Calle 60 #261-B Col. Buenavista
Website: http://mueblesentransito.com/
Facebook: https://www.facebook.com/mueblesentransito/
Instagram: https://www.instagram.com/mueblesentransito/
MID CityBeat Shopping
Seven Great Finds For Stylish And Unique Gifts In Merida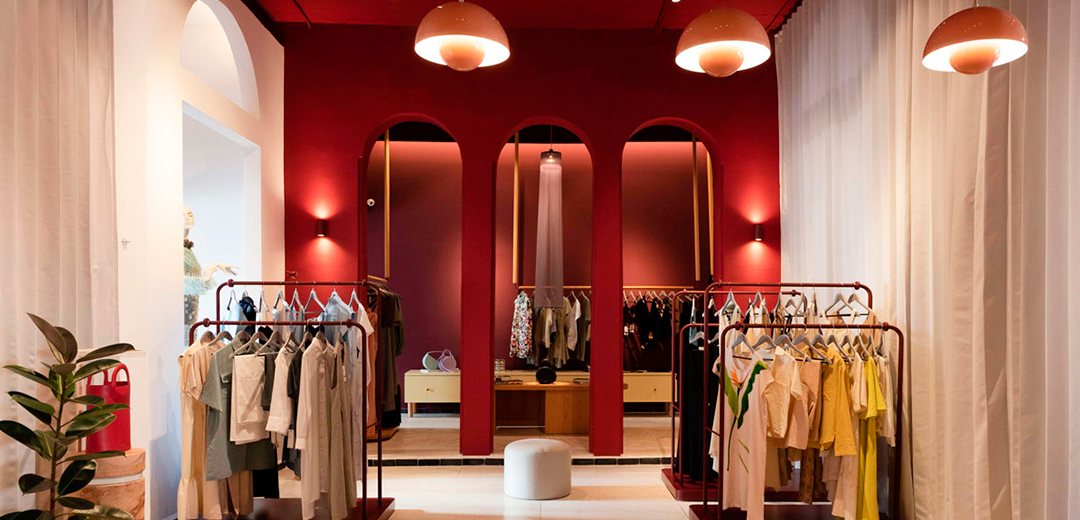 We have been checking out some of our favorite shops and unique new gift ideas to let you know where to pick up classy and original gifts. Here we have come up with seven great finds for gift ideas in both Fashion & Design and Home & Garden.