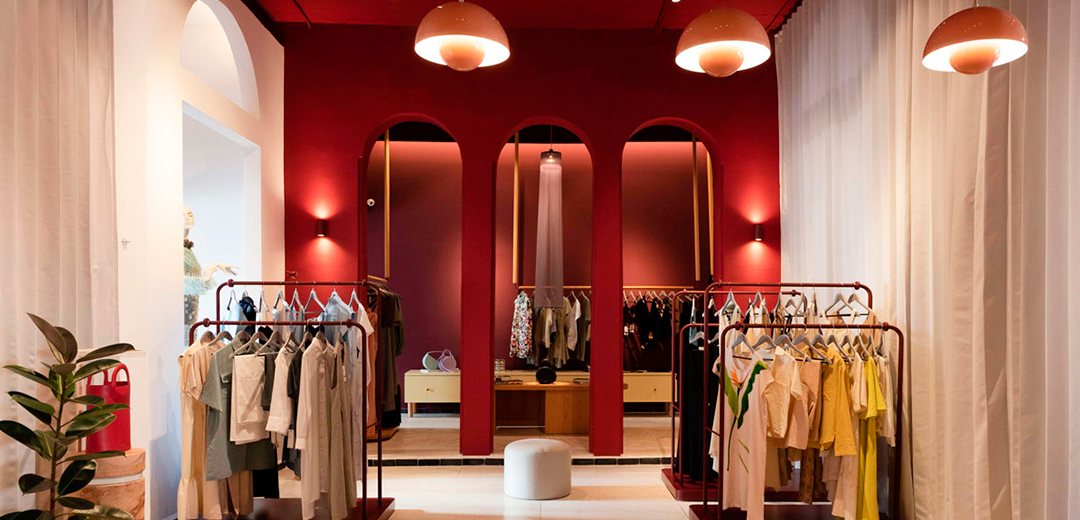 MID CityBeat Shopping Seven Great Finds For Stylish And Unique Gifts In Merida
We have been checking out some of our favorite shops and unique new gift ideas to let you know where to pick up classy and original gifts. Here we have come up with seven great finds for gift ideas in both Fashion & Design and Home & Garden.
Last Minute Gift Ideas (And A Vegan Muffin Bread)
I feel like we have all had that dreaded moment, days into December and we are suddenly surprised with a gift exchange or remember the kid's teacher or the piano instructor or even the nice neighbors. There are a hundred reasons we need a last minute gift and all of them elicit the moment of panic and the rapid roll of ideas through your head. What should I get!? I've compiled some quick and easy ideas for small last minute gifts (and a blessed easy vegan recipe at the end too). Best yet, this list isn't December holiday specific and can be used all year long for birthdays or teacher/staff appreciation days that creep up on you.
Puras Cosas Buenas A Holistic Treasure In The Heart Of Merida
A few weeks ago I stumbled upon a small treasure right in the heart of Merida. I was called to come check out some of the specialty made products at Puras Cosas Buenas and what I found left me walking around with my mouth open...literally. Tucked into the Colonia Mexico is a holistic center where you can find a plethora of top quality natural products all made by hand by the same people that will be greeting you at the door. Puras Cosas Buenas is just that--Purely Good Things. This store and holistic center complex came about as a product of a community of Italians and Mexicans who live on a ranch outside of Oxkutzcab,Yucatan where they also have and eco spa and lodge called Las Aguilas Eco Spa. They started out with the idea to live a natural, healthy, and self-sustainable life. They believe in living a life where they know where the products they consume are coming from. Originally they were making all their products for themselves only, but because there were so many friends and acquaintances interested in buying their products they decided to open up to the public. This collective is a group of extremely talented artisans and knowledgeable healers. At their ranch, they have organic gardens, they raise cows and goats for dairy products, they make natural remedies and cosmetic products as well as handmade shoes, crafts, jewerly, art and leather products. The complex is truly a gem and is right in Colonia Mexico, if you live here I am sure you have passed it a hundred times. Location: Ave Jose Dias Bolio Calle 21 no. 103 corner of the roundabout Ave Libano (Calle 20)Phone: 999 688 9453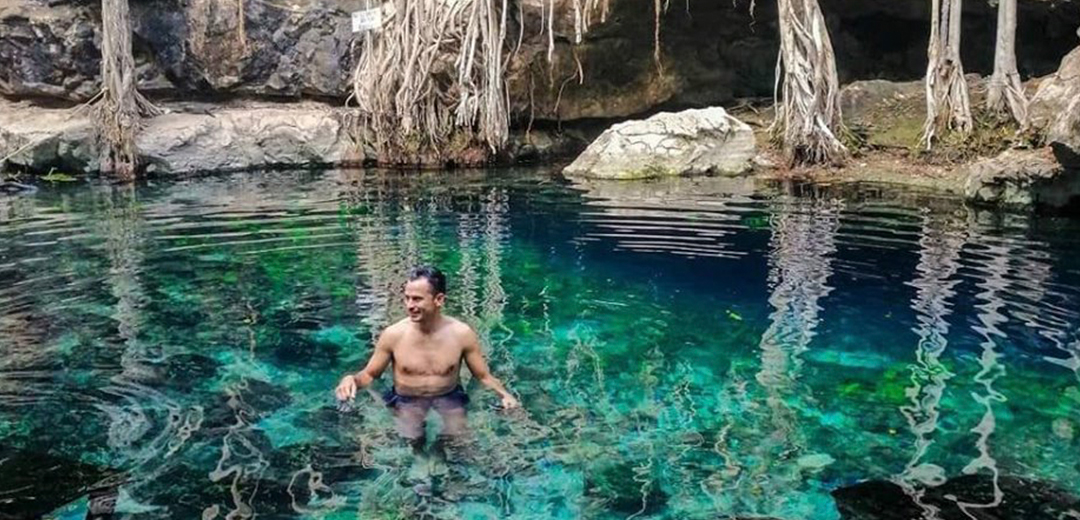 Cenote Guru & EnthusiastAlberto Swain'sList of Cool Cenotes To Check out In Yucatan
Cenote from the maya dzonoot: 'Hoyo con agua or hole with water" These sinkholes are unique formations in the world and they are surface connections to subterranean fresh water bodies in the Yucatan plain. For the Mayans, the cenotes were sacred spaces where they would perform sacrifices and rituals. From ancestral times, the cenotes were of great importance for the Mayans and they were considered portals or windows into the underworld of the dead called Xibalba. Do not miss the opportunity to refresh yourself and feel renewed in these sacred waters of the Yucatan!